WOODCARVINGS
Our woodcarvings come from Val Gardena in the Dolomites
Our woodcarvings come from Val Gardena in the Dolomites, where the woods are alive and provide a unique material to create wonderful pieces of art. With this material our skilled artists can create unique wooden sculptures that are a product of tradition, culture and technology.
Tradition, culture, arts and technology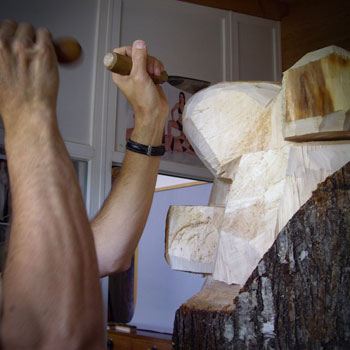 Val Gardena
proudly boasts about its woodcarving tradition, which dates back to the 17th century. Our ancestors, who were not only farmers, but also skilled craftsmen, used to carve kitchen and agricultural tools from wood. Over the decades, many families began to produce small wooden animals or toys during the long winter months, in order to sell them at the spring markets. Everything started this way, and eventually the more passionate carvers embarked on more refined woodcarvings such as crucifixes, angels, statues of Holy Mary and even altars. This
woodcarving
tradition evolved and spread far beyond the borders of Val Gardena. In Val Gardena the
woodcarving culture
shaped the identity of its people, who were able to develop a unique tradition that is now well known all over the world.
Woodcarvings made in Val Gardena reveal a unique and indissoluble bond between tradition and culture, that we can call art.
Today, some of the woodcarvers produce their art works moved by passion, some others thanks to excellent personal skills, and others still simply because it is their job. However, they all carry on a tradition that is unique in the world and that is now more alive than ever.
Over the centuries pieces of art have been created as a cultural product that reflects the human spirit. It is a creative process based on thought and intuition, that results in a variety of forms and shapes. What specific shape a sculpture gains, depends on the artist's current thoughts at any specific period of time. Baroque woodcarvings, for example, reflected the way of thinking of the most eccentric artists of that time. Similarly, today's modern and technological sculptures are the epitomes of our present time.
The materials used to create statues have always been the ones provided by nature. We just need to think about how stone was used by our ancestors to create pieces of art 30.000 years ago. Inspired by the ancient sculpture, woodcarvers today use a natural material to create the most amazing wooden statues. In addition, these days, refined technologies, as well as modern machineries are available and can be help the artists to produce high quality figurines. Thus, thanks to the great craftsmanship and the most advanced technology, we have the possibility to meet any personal request of our customers. In fact, we as professionals are able to carve any wooden statue from the very first step, delivering the most unique sculptures that are completely hand carved and painted. For further information about the production of our figurines please visit the section "We realize your ideas".
We of Che Regali can offer many solutions to implement your ideas.
Starting from the assumption that wood is a material that can be shaped, anything you can conceive can consequently be produced. If you provide an idea, we create the statue as you wish it to be. Your statue will be completely handcrafted and consequently unique. This will be certified by the province of Bolzano, which will deliver a certification and protection label. The Chamber of Commerce of Bolzano introduced this trademark in 1969 with the aim of protecting and discerning the sculptures that are entirely hand carved from the ones that are mechanically produced in sets. The province of Bolzano applies a mark, a regularly registered silver disc, together with a document that certifies that the sculpture is hand made. For further information see www.entirelyhandcarved.com
If we unleash our fantasy and creativity, the door opens to a large range of possibilities where everything can be created. As history reminds us, it is necessary to dive into the past to better comprehend the present in order to guarantee a better future!
Our online store offers a huge variety of products that range from the sacred to the profane. In our collection you will find nativity scenes, characters from the forests, wedding articles, crucifixes, modern crosses, a wide range of children prayers, decorations for the Christmas tree, stoups, saints, animals, gifts, lanterns, baroque and modern angels and much more.
Are you looking for the perfect birthday gift?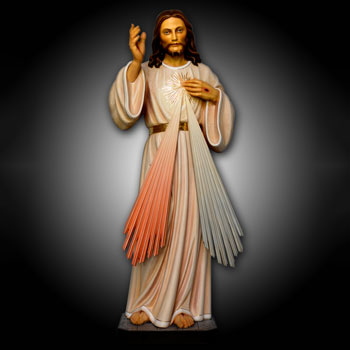 Or are you looking for an anniversary gift idea? Everything is possible with our wide range of products made out of wood.
Each piece is made by ourselves, as explained in the "We realize your ideas" section. For instance, the Luna angels' series, being highly requested by our customers, is constantly expanded each year. While there was only the praying angel available at the beginning, we now offer a large collection. You will even find a driving angel. These are all series products (mostly made out of maple wood). The base shape is produced by machines, and then the details of each of the figurines are hand carved. The statues are all hand painted. As they are produced in Val Gardena, all our products carry the label "Made in Italy".
For further information your questions we are available at any time..